Business Member of the NAWCC. (National Association of Watch and Clock Collectors)
Member of the NAWCC Chapter 28 in Cleveland, Ohio: nawcc28.org
Memmber of the NAWCC Chapter 37 in Pittsburgh, Pennsylvania.
Member of the Western Pennsylvania Watch and Clockmakers Association. (Affiliate Chapter of the American Watchmakers-Clockmakers Institute, AWCI)
Authorized Factory Service Center for Howard Miller and Ridgway Clocks.
Member of Kiwanis International:  marskiwanis.org
Member of the Mars Area History and Landmark Society: marshistory.org
Fully insured General Liability carried.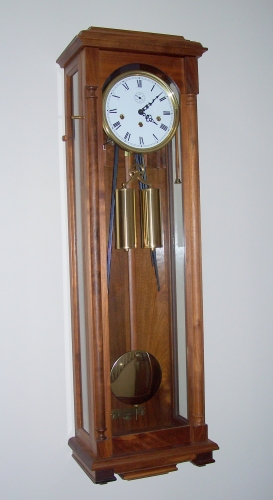 Jewelers Regulator
I completed making this clock in May 2005